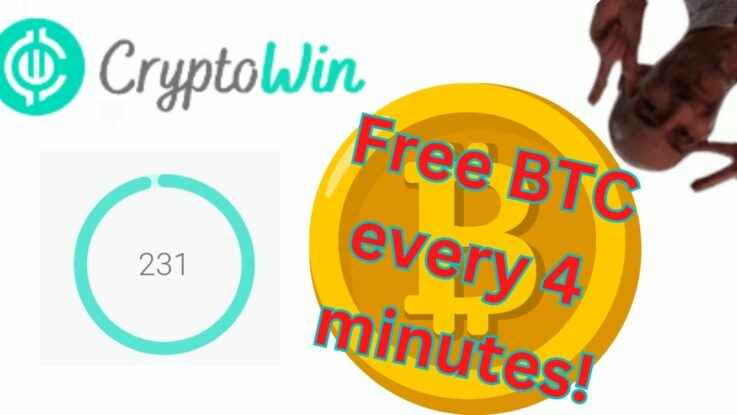 [BLOG POST UPDATE, 12th June 2023: CRYPTOWIN IS A SCAM]
If you are looking for a Bitcoin faucet that is easy to use and offers excellent earning potential, then CryptoWin.io is NOT worth checking out.
About a month after I posted this initial review, CryptoWin showed all the signs of moving towards a "rug pull." It raised the profit rate of its revenue shares suspiciously high, and then doubled the purported daily return to an unsustainable 3.4%… Other red flags also appeared. See my latest CryptoWin post here:
THIS INFO IS NOW OUT OF DATE! CryptoWin Is A Scam
Okay, this is a quick CryptoWin Bitcoin Faucet update. I'm talking about two new developments on the CrytpWin site where you can earn free Bitcoin satoshi by doing various simple tasks. Check out my YouTube video or the transcript below for the latest juice.
CryptoWin Referral Contest
CryptoWin is running a referral contest until the 12th of June 2023, so now is a great time to get involved with this Crypto faucet site. Start promoting it, and you can win yourself a share of six million Satoshi.
The first prize is 0.02 BTC, that's two percent of a Bitcoin (about $500-$600 at current valuations). There are ten prizes, and 10th prize is 30,000 Satoshi.
CryptoWin's New Timer-Faucet
There's one more thing I want to tell you about, which is that CryptoWin has added a new earning option for you, which is a timer-faucet.
Just leave it open and it will count down, and once every four minutes it will earn you one Satoshi. The amount that you can earn will vary depending on the price of Bitcoin. But as I make this video on the 19th of May 2023, it's one Satoshi every four minutes. If you leave it open and go away for a long time, eventually your site will time out, and so you won't be earning anymore. You'll have to log in and get it going again.
Other Ways To Earn With CryptoWin
As I mentioned in my previous post about CryptoWin, there are several earning options on the website:
the offer wall,
the lottery,
the high-low game,
the coin-flipper game,
the crypto faucet where you can earn one to five Satoshi once every 15 minutes
the revenue-share.
Okay, that's all for me for now,
David Hurley
#InspiredFocus
P. S. CryptoWin is free to join and you can start earning BTC satoshi immediately.