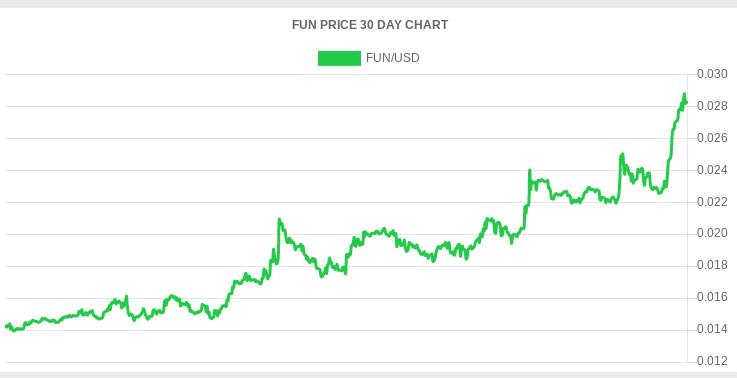 Two weeks ago FreeBitco.in were offering a limited-time deal where you could earn a whopping 45% APY on your FUN tokens for a 15 day period.
That offer has finished now, and my 50,000 FUN tokens will "mature" tomorrow, netting me a cool 924 extra FUN tokens in just 15 days. 🙂
Guess what I'm going to do with all 50,924 FUN tokens next…
Yup, I'm going to lock them in for a full year to earn 25% APY! – A bit more than the banks are paying right now!
(Note, you can lock your FUN tokens for shorter periods and still earn very nice rates of interest. For example, lock them for a month and you will earn at a rate of 10% APY.)
That's not all you'll earn though!
Locked FUN tokens still count towards your PREMIUM membership of FreeBitcoin – earning you extra spins of the "Wheel of Fortune" every single day.
Spin the wheel and you can win a lot of extra satoshi or reward points (among other prizes) every single day. That way, you keep building your Bitcoin stash while benefitting from holding FUN tokens.
FUN Tokens Hold Their Value
Currently, one FUN token is worth just under 3 cents. The chart, below, shows how well FUN has been holding its value over the last 30 days: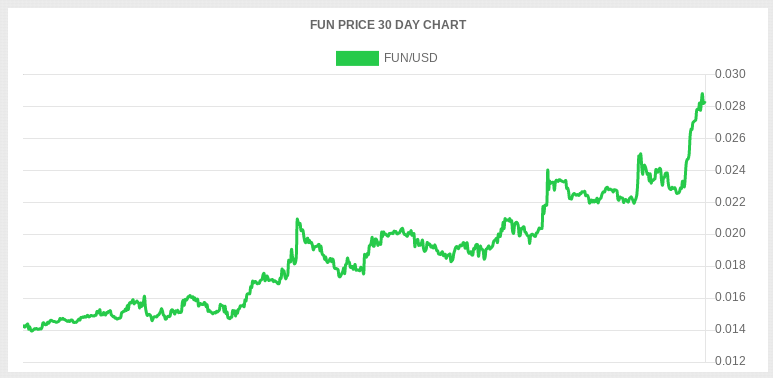 Find Out More About Fun Tokens
To find out more about FUN Tokens check out https://funtoken.io/
However, I recommend that you buy FUN tokens directly on the FreeBitco.in website where you can earn those high rates of interest and get those free wheel spins every day.
If you don't have a FreeBitco.in account yet, sign up here so you can start earning free Bitcoin satoshi and earning high interest rates on FUN tokens.
Best wishes,
David Hurley
#InspiredFocus