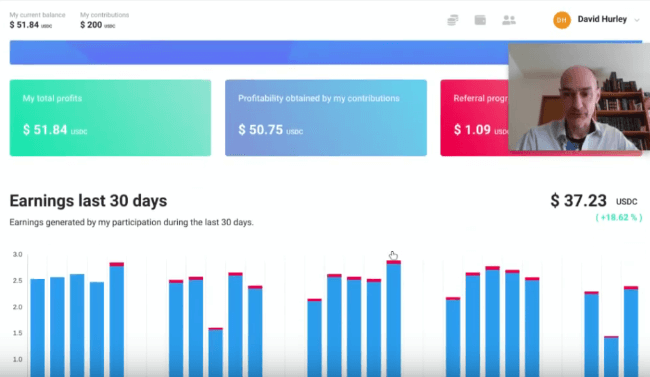 Here is a video of my first Bitcoin withdrawal from Mind Capital. The transaction was verified on Blockchain.com and the Bitcoin had arrived in my Coinbase wallet less than an hour later.
I Put $200 Seed Money Into Mind Capital
I put $100 into Mind Capital on 4th January 2020, and another $100 on 7th January 2020.
On 21st Janaury one of my referrals put in $100 and I since then I have been earning 8% commissions on his daily earnings.
By 20th February 2020 I had received $51.84 in combined earnings and commissions. The withdrawal threshold is $50 so I did a test withdrawal to my Coinbase account.
Video #1: How To Withdraw Bitcoin From Mind Capital
This video shows the withdrawal process. In the video I show the proof of the transaction which is recorded on Blockchain.com transaction page but I neglected to point out that it was independent verication of the transaction.
Video #2: Transaction Completed; Bitcoin Received!
This video shows proof of receipt. It took less than an hour for the Bitcoin to arrive in my Coinbase account.
Conclusion
The withdrawal process was very smooth and efficient and transparent. This is a very positive sign. However, I will continue to apply the Ratchet Method which I teach here to keep on reducing my exposure before seeking to make a profit.
Set up a free Mind Capital account at:
https://mind.capital/?referral=9tUU332Q6G
Get started with a free Coinbase account @ https://coinbase.com
David Hurley
#InspiredFocus
Disclaimer
The information presented in this blog post is not intended to be a source of advice with respect to the material presented, and the information published on DavidHurley.net does not constitute investment advice. In addition, any results reported on this blog are historical and past performance is not a reliable indicator of future results.