Hi, my name is David Hurley. I'm a British bloke who lives in Hiroshima, Japan where I work as a freelance English teacher. I'm also an Internet affiliate marketer with a passion for trading in crypto currencies such as Bitcoin, Steem, and, since March2020, Hive.
I've been an Internet marketer for over twenty years now but I did not start out as an affiliate marketer.
I began by advertising Japanese games and manga on a blog and ended up  shipping products to customers all over the world. It was a profitable side-business, but there is only so much packing and shipping that you can do in a day. I wanted to build a business that was not limited by physical constraints. I wanted to tap into the unlimited potential of the Internet.
So in 2007 I decided to switch to online affiliate marketing.
I love the freedom Internet marketing gives me to live life on my own terms without being tied down to one specific location.
Elite Downline Builder
Then, in September 2017, I launched Elite Downline Builder, a downline builder and advertising site that enables members to generate multiple online income streams simply by promoting a single link.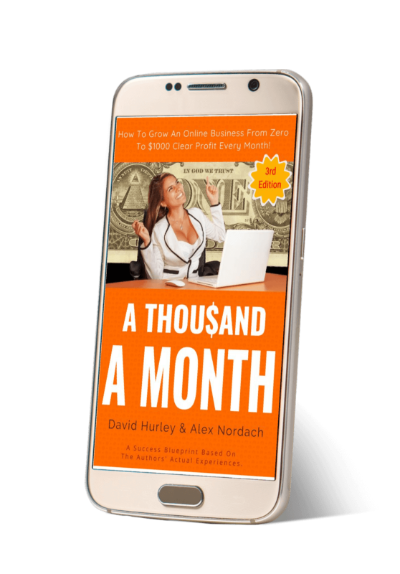 A Thousand A Month
In 2018 I co-authored a book titled A Thousand A Month: How To Grow An Online Business From Zero To $1,000 Clear Profit Every Month.
The 3rd edition was released in March 2020 and is now available on Amazon.com.
Working with Crypto
Today I combine affiliate marketing with crypto currency accumulation to realize the dream of building a profitable online business that does not impose geographical limits and is not subject to the whims of bosses, payment processors, or other people's agendas.
Once you know how to work with crypto currencies and affiliate marketing, you can live the dream of a free and profitable "Internet vagabond" life.
If you'd like to learn how you can do that, follow me on DavidHurley.net
David Hurley
Updated: March 2020