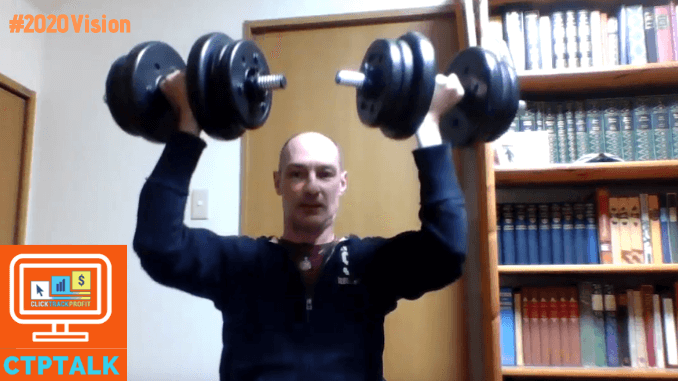 I had intended to do a full workout today and video the part where I attempt to lift two 10 kilogram weights for the 2020Vision challenge. But I copped out and had a lengthy and pleasant afternoon nap instead. ? ?Most refreshing! ?
So I just did the weight lifting bit to make sure I got my  #2020Vision challenge for today over and done with… The thing is, before this month I had gone four months or more without doing any weight training at all! So it was a bit of a struggle to get those weights in the air more than a couple of times!
Here's the video… LOL!
The Full Workout
Here's the full work out (with two variations for the weight training sets). Actually, there are a couple of other things I have added to the mix.
One is a home-made punch bag that I pummel from time to time. It makes a racket when I do that, so I only do it when I'm home alone.
The other is that after working out I lie on an acupressure mat which has a lot of plastic "needles" in it to stimulate blood flow.
The acupressure mat comes with an acupressure pillow for stimulating the neck and lower back of the head. The pillow can be a bit painful, but you get used to it, and it is nice to finish of the exercise routine with a lie down! The mat and pillow are available on Tripleclicks.com as a set.
Anyway, here is the main workout routine: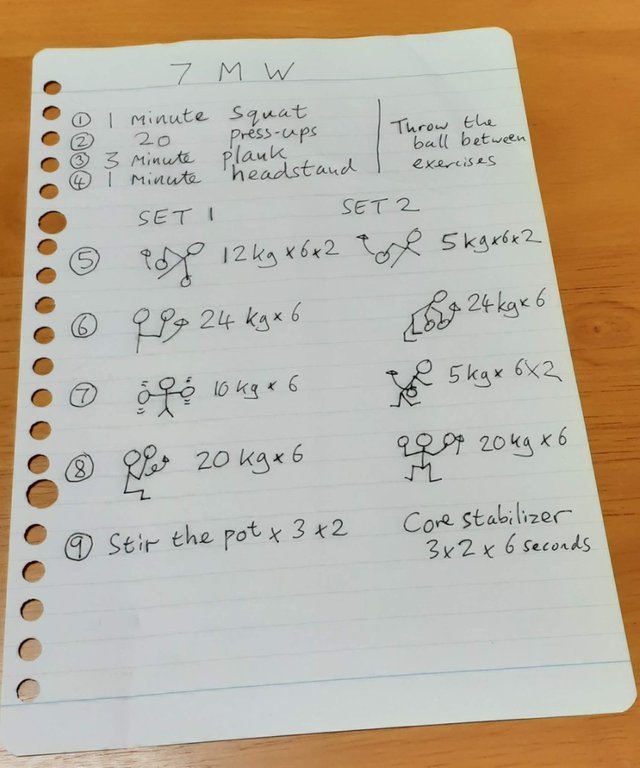 Thanks to @pixiepost for creating the #2020vision following the example of #actifit !! Join us in the ClickTrackProfit community and learn how you too can get paid to produce blog and video content like this.
All the best,
David Hurley
Another version of this post is @ https://ctptalk.com/ctp/@hirohurl/my-2nd-2020vision-skinny-arm-weight-lifting-challenge