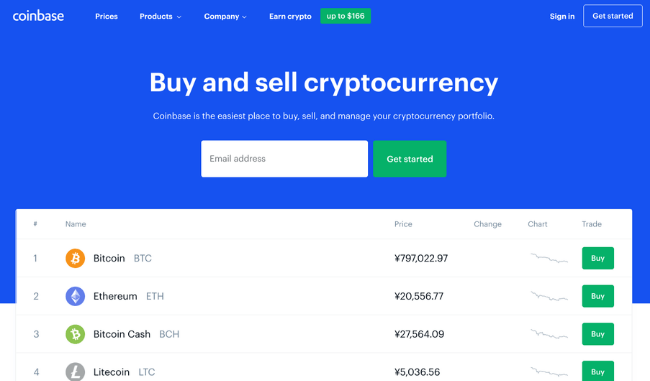 In this blog post I'll show you how to create a Coinbase account for storing, sending and receiving Bitcoin and a range of other cryptocurrencies. It is very easy to do and offers a relatively high level of security.
Check out the Coinbase site at: https://www.coinbase.com/
There are three reasons why I personally recommend Coinbase to anybody just getting started with crypto.
First, it is very easy to set up an account.
Second, Coinbase is available in 190 countries for the basic purposes of sending, recieving and storing cryptocurrencies.
Third, Coinbase has been around since 2012. It has built up a solid reputation as a reputable site to get started working with Bitcoin and other cryptocurrencies.
Wikipedia has a Coinbase page where you can read about the history of the company.
5 Steps To Setting Up Your Coinbase Account
1. It is free to open an account. You simply enter your email address and hit the green "Get Started" button.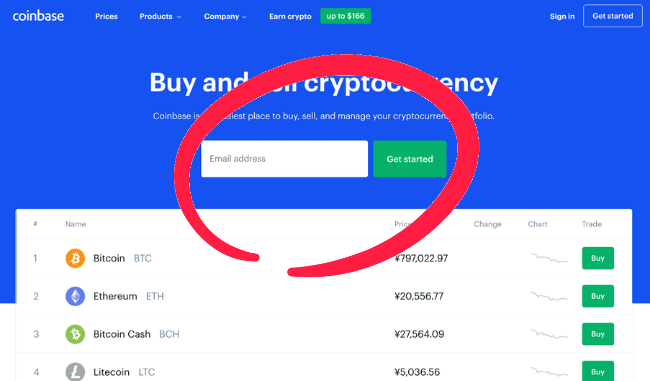 2. Next, on a new screen, you'll be asked to enter your name and create a password. Then click the "Create Account" button and a confirmation link will be sent to your email account.
3. Click the verification link and you'll be taken to a page where you cancomplete your account set up. Choose the type of account you want. In most cases it will simply be an "Individual" account.
4. Next, you will be invited to supply your mobile phone number so they can send an SMS message to set up a two-step verification system. You can skip that step if you simply want to look around the site.
5. Finally, you will be invited to upload some proof of ID documentation.
That's it!
Let me show you how to create a Coinbase account in this 4 minute video:
How To Create A Coinbase Account
Other Recommended Crypto Wallets
David Hurley
#InspiredFocus