Noise.Cash is a micro-blogging site where you can get "tipped" in BitcoinCash for your content.
Now they have introduced an affiliate program. In the video I look at how the affiliate program works, and how much you can earn in commissions on your referrals' BitcoinCash tips.
If you prefer, you can watch the video on Odysee: https://odysee.com/@DavidHurley:2/NoiseCash-Affiliate-Program:b?r=9uvMYRUw1MsLjeXBxLhJKeViQvpwcMc7
Use Affiliate Links When Sharing Other People's Content
One nice feature is that you can share anybody's NoiseCash content through an affiliate link that you can pick up in a dropdown panel. For example, here is my affiliate link – https://noise.cash/post/9ggrwn2dxmzj – for this recent NoiseCash post by Rob Willmann: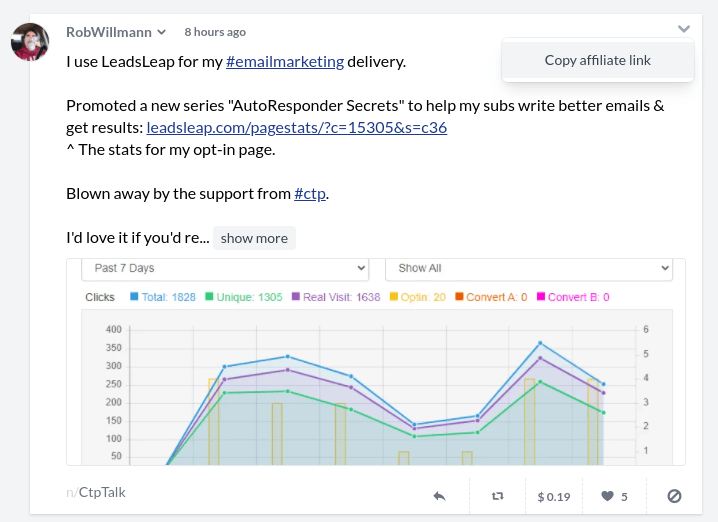 Noise.Cash Added To CTP's Start Earning Today Funnel
Now that there is an affiliate program, NoiseCash has been added to the CTP "Start Earning Today" funnel, where it joins FreeBitcoin, Brave Browser, PreSearch, and HiveOnBoard, adding to the strength of the funnel: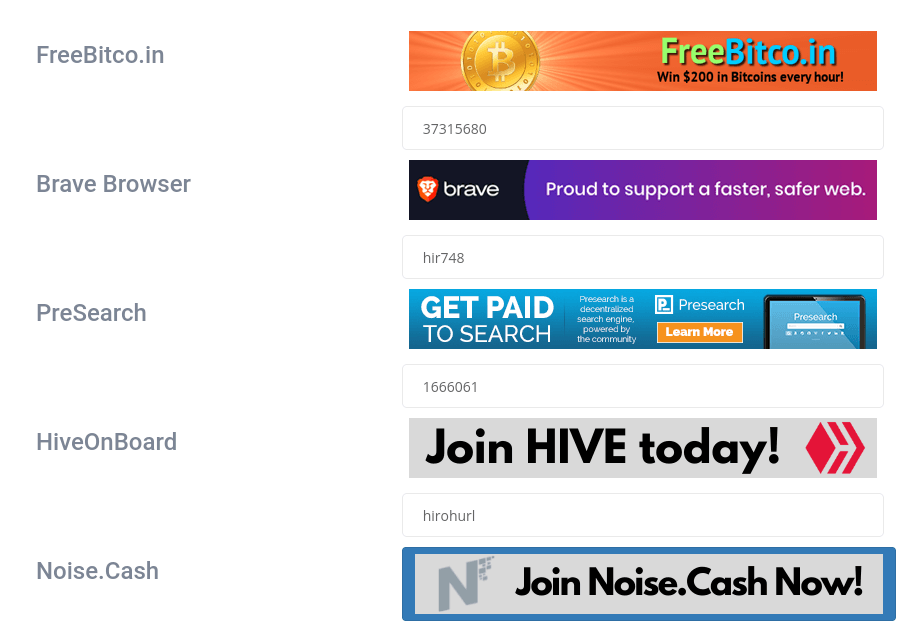 All very positive developments for NoiseCash fans!
Not yet earning BitcoinCash with Noise.Cash? Get started here: https://noise.cash/u/hirohurl
Cheers!
David Hurley
#InspiredFocus