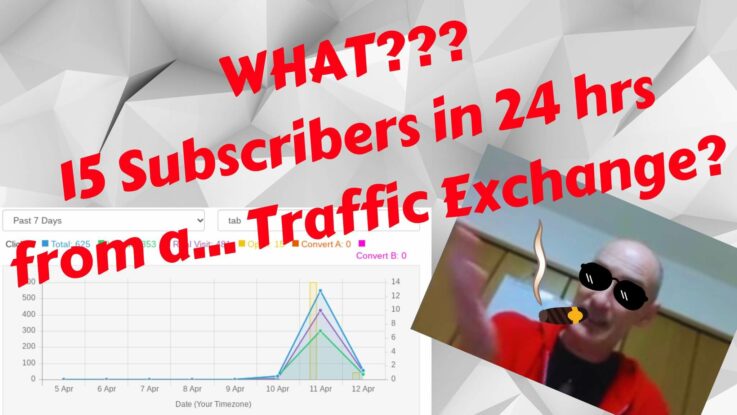 We often hear that "traffic exchanges don't work" (and we could name a lot of shoddy ones that certainly do NOT work)…
BUT here's a look at how I got a bunch of people to join my list by promoting a very specific teaser on one of the biggest and best traffic exchanges on the Internet.
This post is about how I tested the Platinum upgrade on TrafficAdBar.com and promoted one specific lead capture page that I thought might just appeal to a large section of surfers on that site…
Watch the video to see how it went
The Concept
Livegood.com is without doubt the biggest program to hit the Internet in recent months. Spend any amount of time surfing traffic exchanges, safelists, and other ad platforms such as Leadsleap, and you'll see a whole bunch of Livegood affiliate pages being promoted. Rather, it is the SAME bog-standard Livegood affiliate page being promoted by thousands of affiliates.
How frustrated do you think those affiliates must be by now? LOL.
That's why I decided to offer them an alternative way to promote Livegood, but to find out what it is, they have to opt in to my mailing list…
The alternative Livegood marketing method switches things around and promotes a low-cost traffic offer on the front end and Livegood on the backend.
This is what the lead capture page that promotes this offer looks like: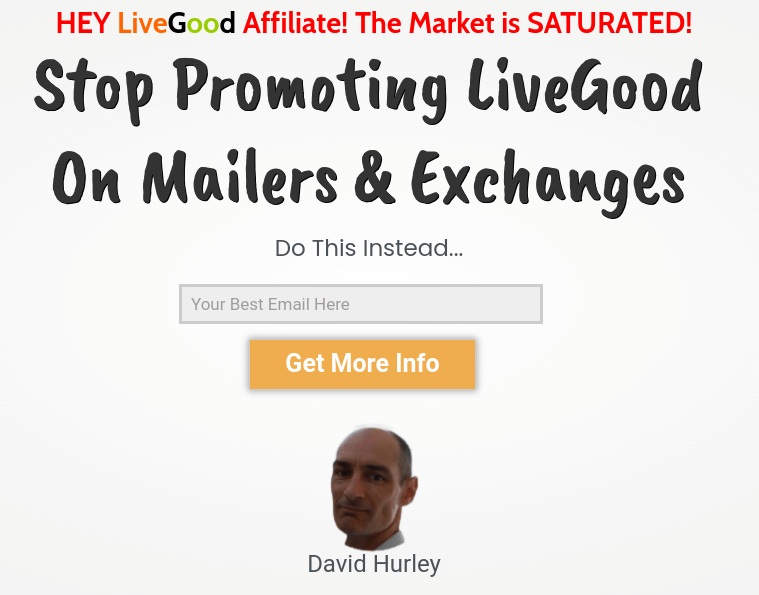 3 Traffic Exchanges and 1 YouTube video
I posted the lead capture page link under a Youtube video and on three of the leading traffic exchanges:
EasyHits4U
TrafficAdBar
TrafficG
In the last 24 hours I got:
1 opt in from YouTube
0 from EasyHits4U
1 from TrafficG
15 from TrafficAdBar <== WOW!
My Leadsleap Tracking Stats
Here are the tracking stats for the campaign on TrafficAdBar over the last 24 hours: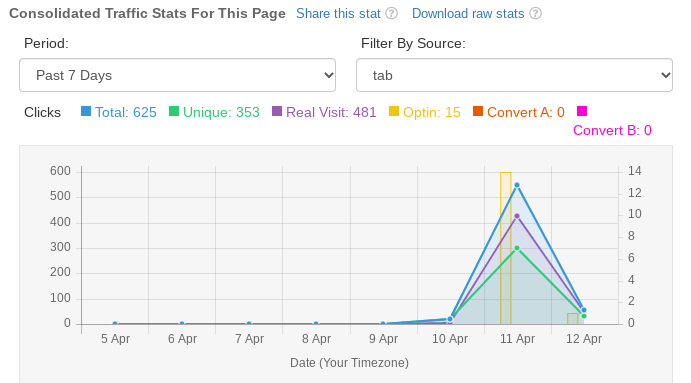 What Now?
A couple of things…
I spent the massive $1.20 TrafficAdBar commission I earned last month on a one-day Platinum upgrade, and spent quite a bit of time yesterday clicking for credits. I noticed I was getting subscribers joining my list while I was clicking. With these results, I think it is worth investing in a one month Platinum upgrade provided that I commit to clicking for credits every day.
The next step will be to monitor the response rate to the emails that my Sendsteed autoresponder sends out to those frustrated Livegood affiliates. I think I still need to do a lot of tweaking to get those emails performing for me.
If you are a Livegood affiliate, let us know in the comments how your promotional efforts are going. Do you promote Livegood to cold traffic on traffic exchanges and safelists? Or do you build a relationship with your list subscribers first and promote Livegood on the back-end?
Cheers!
David Hurley
Resources
Traffic Ad Bar: https://trafficadbar.com/hirohurl
Leadsleap: https://leadsleap.com/?r=hirohurl
My Lead Capture Page: https://llpgpro.com/pypd43wv/dhnet
ProsperityMarketingSystem: https://www.prosperitymarketingsystem…
Livegood: https://LiveGoodTour.com/hirohurl