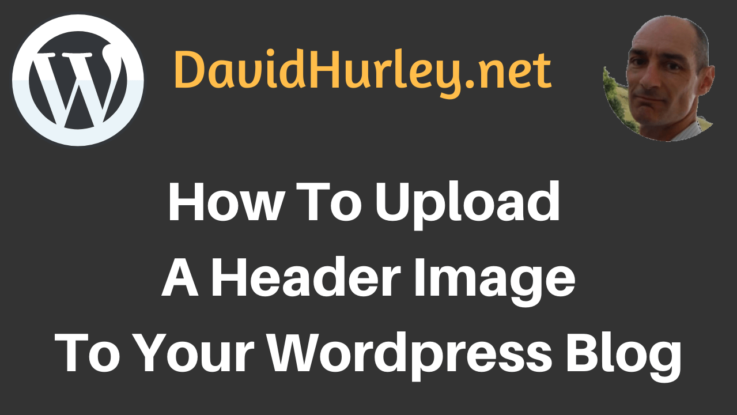 I decided to make this video to show how to add a header image in WordPress after receiving an email from a friend who was struggling to create a WordPress blog. He wrote:
What I am trying to do is to create a home page that has a cover photo much like what you did with your page. At the moment, I selected "Breeze" as my theme although I am also toying with "Twenty Nineteen."
The "cover photo" is actually the header image at the top of this blog:

Decide What You Want Your Blog To Look Like BEFORE You Choose a Theme
The mistake my friend made was to choose a WordPress theme first and then try to make it do what he wanted to do. In the video I show how to first decide what features you want your blog to have and then go and search for a theme.
After that, I demonstrate how to get the header image in place.
The demo blog was created on my SiteRubix hosting account:
https://siterubix.com?a_aid=014f70d3
How To Create a WordPress Blog in 90 Seconds Flat!
After making the video I realized I'd been a little unfair on my friend because the super-fast blog set up service on the SiteRubix platform starts by inviting you to choose a theme for your blog.
To show you what I mean, here's a video I made in December 2017 in which I create a WordPress blog from scratch on the SiteRubix platform in 90 seconds flat. In the video you will see that I choose a domain as part of the set up process:
However, as I show in the first video, How to Set Up a Header Image in WordPress, you can easily choose a new theme after you have set up your blog. Simply go to Themes and run a filtered search for whatever features you want the theme to offer. Then choose one of the selected themes and you'll be good to go.
For more comprehensive WordPress blog training and specialized WordPress hosting, go to:
https://www.wealthyaffiliate.com/a_aid/014f70d3/campaign/davidhurleydotnet
David Hurley
#InspiredFocus