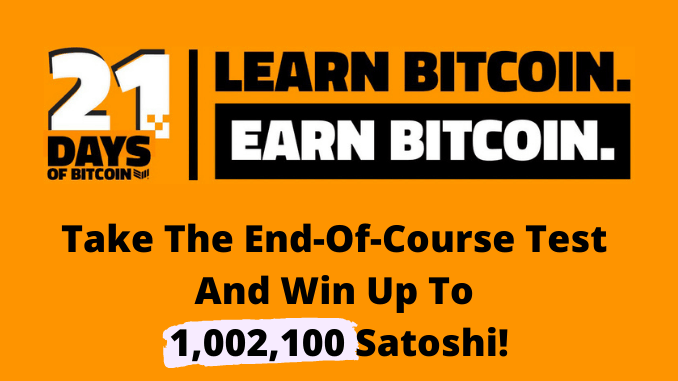 In this video I show you how you can earn 2,100 Bitcoin satoshi by doing the completion quiz after going through the free 21 Days of Bitcoin course that's put out by Bitcoin Magazine.
It's very informative and clearly written. You'll learn a lot about Bitcoin, what it is, how you can use it and its potential going forward.
The course itself is free and comes into your inbox every day if you subscribe to it.
Watch Me Take The "21 Days of Bitcoin" End-of-Course Quiz
Earn Free Satoshi As You Learn About Bitcoin
As you go through the course you get opportunities to earn some free Bitcoin. There are three ways you can earn Bitcoin satoshi with this course. (In the video I also mentioned picking up some free satoshi as bonuses as you go through the course. Actually, the "bonuses" I earned were referral commissions!)
Everyone that completes 21 days of the course and the quiz will earn 2,100 satoshi, even if you get all the answers wrong.
If you answer 17 or more of the 21 questions correctly you'll be entered into a monthly prize draw where you can win one million satoshi.
Join the affiliate program and earn referral commissions in satoshi…
21 Days of Bitcoin Affiliate Program
Once you have been on the course for ten days you will be given your own affiliate referral link. Then you can earn a lot more satoshi simply by inviting people to join the course.
It should be very easy to earn satoshi in this way because the course offers informative and very well presented content and is completely free.
Here's what you can earn: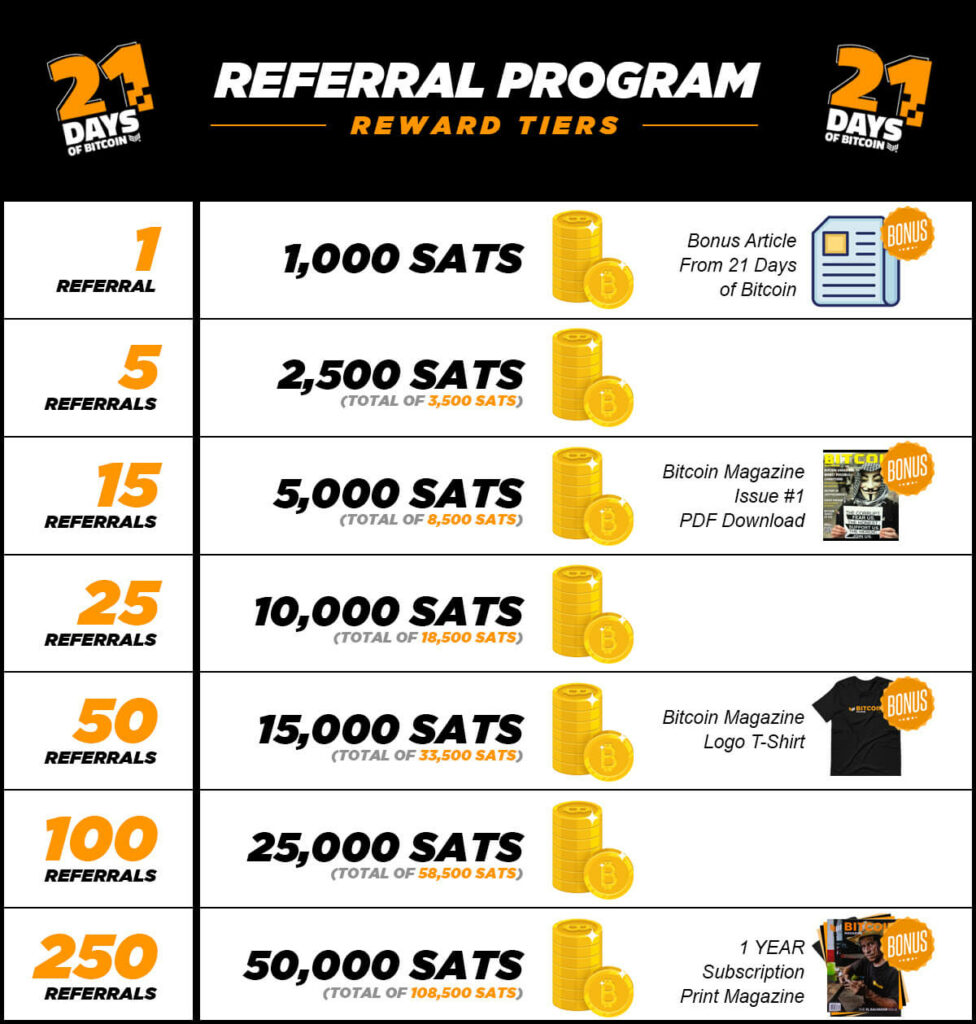 Download Carrot App To Your Phone
What you need to do is download the Carrot app to your smartphone. Once you've got that on your phone you can automatically receive satoshi from the course.
Here's a screenshot of the Carrot app on my phone with the sats I've received from 21 Days of Bitcoin so far.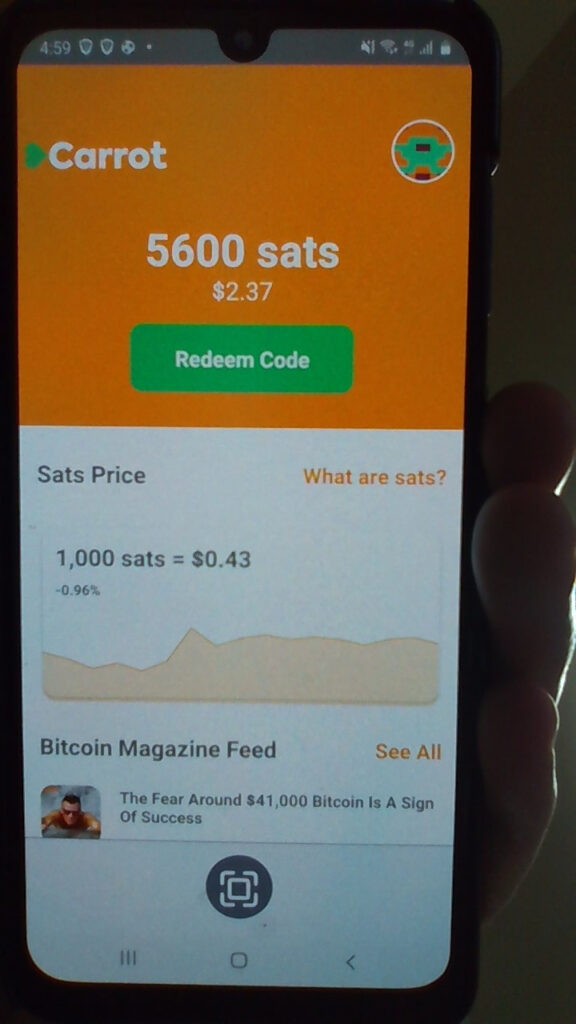 In the video I take you through the course completion quiz… The question is, will I get 17 or more of the 21 questions correct to win a free entry into the prize draw…

To enroll in the FREE 21 Days of Bitcoin course by Bitcoin Magazine go to: https://sparklp.co/0ff0b045 ​
David Hurley
#InspiredFocus