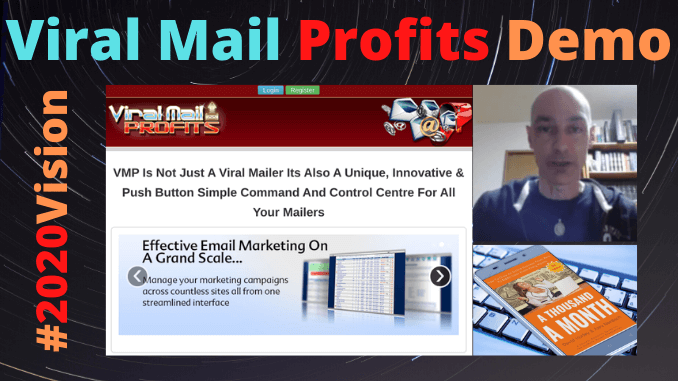 In this #2020Vision Challenge I demonstrate how to do safelist and viral mailer marketing with the new Viral Mail Profits now that Marty Petrizza has added some new features such as Power Mailer.
Specifically, I demonstrate how the Power Mailer feature works to send your email message to all the viral mailers in Marty's network without using any of your Viral Mail Profits credits. That is one of the new features that Marty has added to VMP since she took over.
Then I demonstrate how easy it is to use Viral Mail Profits to send an email to any other safelist or viral mailer that you work with. In the demonstration I use Viral Mail Profits to send out an email to over 16,000 subscribers of EuropeanSafelist.com and show you how I do that as a free subscriber of the safelist.
Check out Viral Mail Profits: https://viralmailprofits.com/?rid=18806
Side Note: Get Paid to Blog on the Hive Blockchain!
I start the video by reporting on earning $8 for posting some content to the Hive Lego community group. That was a nice boost! Next target is to earn double figures for a Hive Blog post… ?
Check out that blog post here:
https://hive.blog/hive-142010/@hirohurl/introducing-legendorama-a-mythopoeic-minifig-questing-game
2020 Vision Challenge
35/61 challenges completed! Can I get the next 26 challenges done before Easter??
#2020Vision is part of the ClickTrackProfit community on https://ctptalk.com and https://hive.blog/
Join our ClickTrackProfit community and learn how to get paid to publish content such as this on the Hive blockchain: 
https://clicktrackprofit.com/hirohurl
Thanks to @pixiepost for creating the #2020vision following the example of #actifit !!
David Hurley
#InspiredFocus