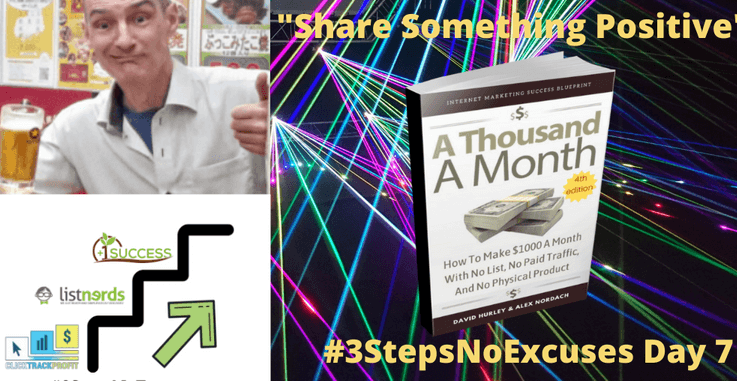 I finished #3StepsNoExcuses Day 7 a couple of days ago now, so this is a "catch-up" post…
Step 1 "Like Stuff" and Step 3 "Share Something Positive"
For Steps 1 and 3, after watching the videos I ranged about on Noise.Cash and CTPTalk looking for posts to tip, comment on and share. I also popped over to Twitter and Facebook to retweet and like some stuff.
For Step 3 I especially liked Jenn Nieto's post as it provided a bit of encouragement for me as I struggle with neck pain. Not sure what's being strengthened in my case… maybe my resistance to pain, which is not very great, or perhaps simply the patience and resignation to accept that sometimes stuff comes up that's going to slow you down.
https://ctptalk.com/ctp/@pixiepost/good-morning-and-happy-monday-qpyzjc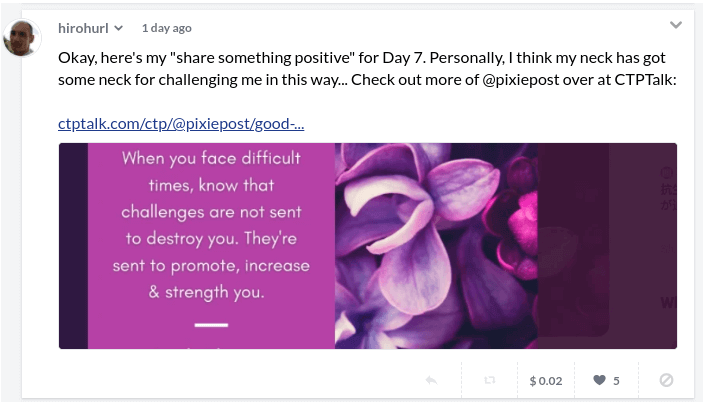 Step 3 Work on Your Subject Lines
The Listnerds task was to look at the results we are getting from our headlines. Instead, I created a new headline and mailed out a slightly modified version of my previous email. I did not expect my new headline to do as well as the first one I used, and today we can see the results:

An open rate of 0.8% is not too bad, but it doesn't beat the first headline's open rate of 1.1%.
Apart from that, I found Luke once or twice in the ClickTrackProfit Scavanger Hunt (a fun way to earn traffic credits across multiple traffic exchanges)…
Cheers,
David Hurley