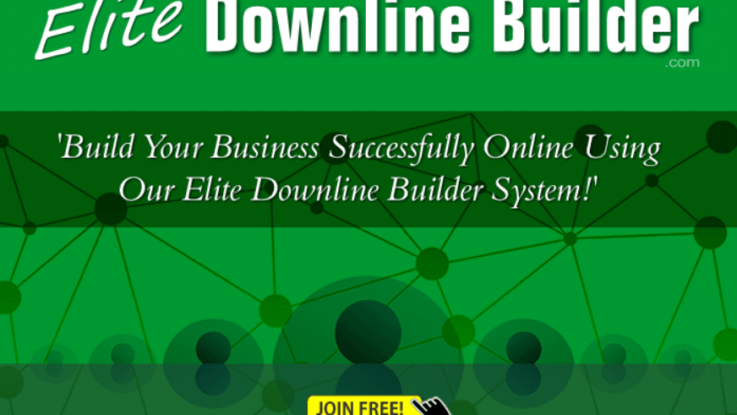 I've just looked at the sales stats for this Elite Downline Builder review for May 2020 and it has been the best month ever since EDB launched in September 2018. To understand how that has happened we need to track back and look at how Elite Downline Builder has changed since it was launched.
Starting in September 2018 sales came exclusively from Paypal, with a nice spike at the launch and a regular trickle of upgrades and purchases in the months that followed.
However, I was worried about using Paypal and after some hesitation I decided to remove Paypal buttons from the site. The result was that sales immediately dried up.
Even so, I continued to believe in what I was trying to achieve with EliteDownlineBuilder and kept on developing it.
The "Top 5" Concept Behind Elite Downline Builder
EliteDownlineBuilder is the direct application of ideas I developed on my other blog – Top5Programs.com – to work with a limited and specific number of programs of proven quality. I found that working with just FIVE programs provided the ideal balance between a narrow focus and the opportunity to earn from multiple income streams.
The discipline of working with just FIVE programs forced me to make some tough decisions about which sites to promote and which to set aside. It also helped me avoid the common mistake of trying to promote "everything." How often have you joined a program, then joined a ton of random sites in its "downline builder" only to find that each of those sites also has a ton of yet more random sites it their downline builders??
It can drive you crazy!
I was determined to build a site in which the programs promoted in the downline builder are limited in number and work well together so that you can use one URL to promote a comletely unified business concept.
Checking Out Crypto Faucets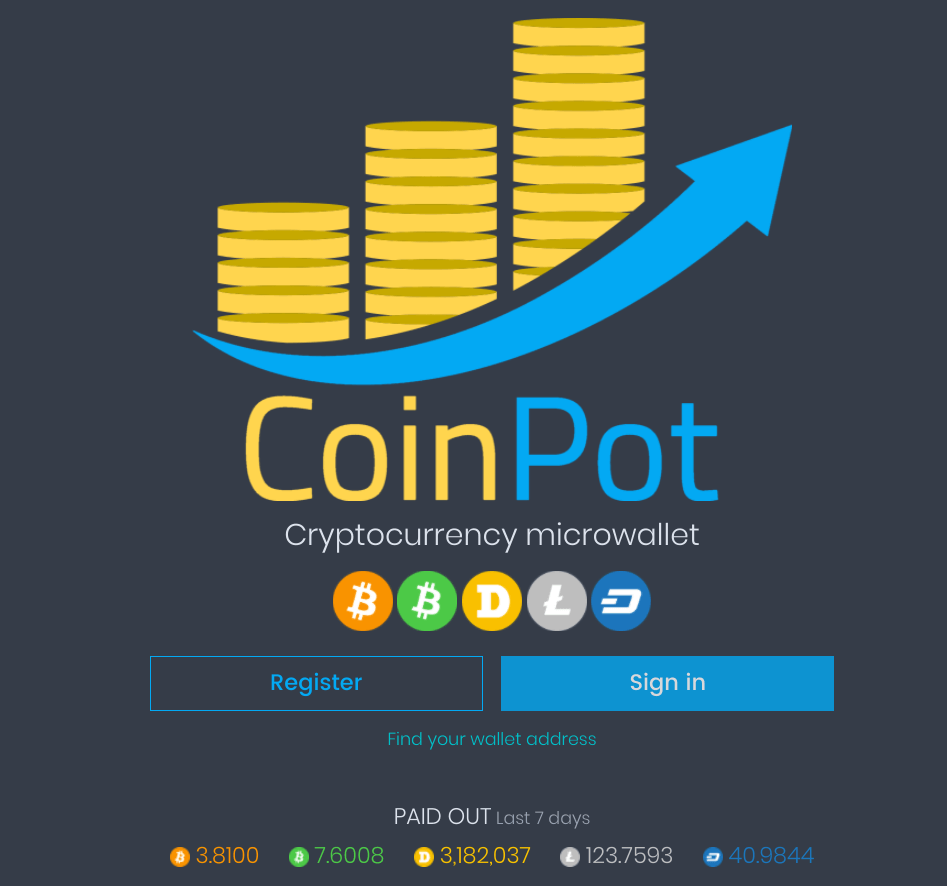 At the same time as I was developing my ideas around "Top 5 Programs" I also started toying with crypto faucets. I joined several faucets connected to Coinpot.co back in May 2017 and over the next couple of years I developed a system for growing Bitcoin and other alt coins with zero investment of out -of-pocket cash.
Although the rewards for any single claim are very small, just a few satoshi, depending on the price of Bitcoin on any given day, there is a lot of potential for turning that "chump change" into significant daily and monthly earnings over time.
That's how things stood at the end of 2019.
Everything Exploded In January 2020!
And NO, I don't mean the coronavirus – not just yet, anyway!
On New Year's Day I found out about Mind.Capital – a Bitcoin arbitrage program – and decided to become a distributor and make it one of my "Top 5 Programs."
I Return To ClickTrackProfit in January 2020
Sometime in January I realized that the new version of ClickTrackProfit (which had been relaunched the previous autumn) was also working in the crypto field and was promoting the idea that you could get paid in crypto for blogging and curating content. If the new CTP was working with crypto, then I was suddenly very interested!

Also, to the great credit of Jon Olsen and Blain Jones, the co-owners of the new CTP, all the old lifetime upgraded accounts were being honoured. I had taken the lifetime upgrade back in 2012 I guess, so I logged in to find out more and resurrect my old account – and I haven't looked back since! CTP has been a massive part of the renaissance of my online business in 2020 and is now one of my Top 5 Programs along with Mind.Capital.
Fire-Pay Payment Integration Added To EDB
ClickTrackProfit offer a payment integration system for program owners and will install it free of charge on your site for you.

Fire-Pay can handle payments by credit card (via Stripe), as well as Bitcoin, various other alt-coins, plus ClickTrackProfit's own CTP crypto token.
Since I had Blain install Fire-Pay on EDB sales have skyrocketed! Actually, Blain installed Fire-Pay in February. Nothing happened in March, but since the beginning of April sales have taken off as I continue to improve and promote the site.
Crypto Faucet Downline Builder Added
I spent most of March working on improving EliteDownlineBuilder. One key improvement was to add a downline builder for the Bitcoin faucets I work with.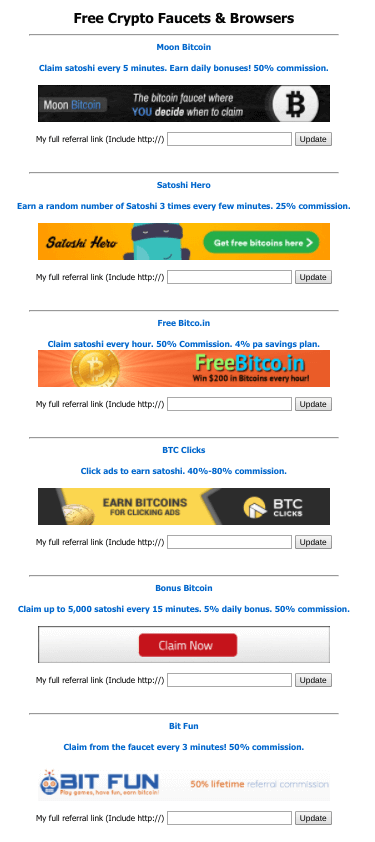 In one stroke, this helped to strengthen the image of EDB as a crypto-friendly site. Now people can join EDB, earn instant crypto from a range of tried-and-tested faucets, AND build downlines in those faucets when they promote EDB.
Passive.Expert Launches in March
One of my "trusted sources" alerted me to another Bitcon arbitrage program that was scheduled to launch in March called Passive.Expert.
Passive.Expert was just what I needed for the new "crypto-ratchet" system that I was developing as part of my Beginners Crypto Course email series. As you only need $10 to get started, it fitted perfectly between the crypto faucets and Mind.Capital as a way to compound faucet profits into something big enough to put into Mind.Capital.
Passive.Expert works so smoothly that I decided to add it to my Top 5 programs list, along with Mind.Capital and ClickTrackProfit – the trend to promoting crypto programs was now complete.
The Top 5 Programs you will find inside EDB are:
ClickTrackProfit
Mind.Capital
Passive.Expert
ProsperityMarketingSystem
LeadsLeap
Everything was in place and all that remained was to update the publicity material to reflect the new developments and the integrated vision for EDB.
Result! Sales Begin To Take Off In April…
Suddenly, on April 22nd something happened! the new EDB got its first sale through the Fire-Pay system. That was a big confidence boost for me, but there was more to come and by the end of the month, a total of 6 sales amounting to $126 had been generated.
Six sales in nine days was the best result since the first few months after EDB was launched.
My target for May was quite simple – beat the April sales figures! Today, on 31st May, I'm delighted to report that that has happened.
Total number of sales in May 2020: 14
By the time affiliate commissions and site costs have been deducted it still amounts to around $10 per day in net profit. Not bad for a site that is intended to work as (1) a traffic generation service, (2) a targeted downline builder in the crypto field and (3) a "funded proposal" that helps you earn enough to fund your business expenses.
Check Our Traffic Stats and Grab some Free Ad Credits!
One of the services I offer upgraded members of EliteDownlineBuilder is regularly updated tracking stats. Join EliteDownlineBuilder and upgrade your account to access the tracking stats. That way you will find the most effective places to promote EDB and earn yourself some nice commission payments! ?
In the meantime, here is a promo code for 3,000 free credits and 3 solo ads
trackingstatsmay2020
Hop over to https://elitedownlinebuilder.com to claim your credits and check the stats.
All the best,
David Hurley