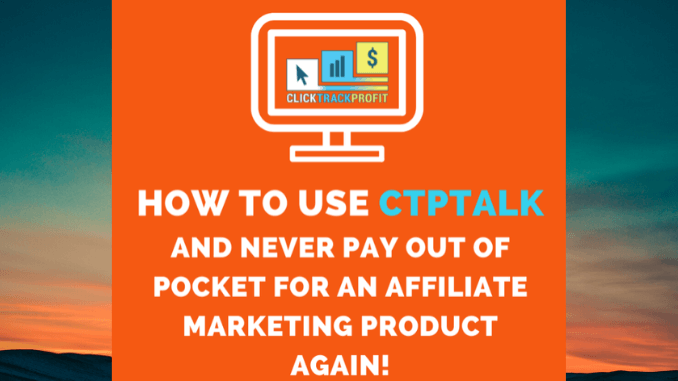 CTPTalk is a blogging platform run by ClickTrackProfit on the Steem blockchain database. Before we look at how you can use CTPTalk to cover all your Internet marketing costs, you might be wondering, "What is Steem?"
According to the Steem Whitepaper Steem is,
… a blockchain database that supports community building and social interaction with cryptocurrency rewards…

Steem Whitepaper
In other words, you get paid "Steem" when you post content on a Steem community platform. CTPTalk is a blogging platform that is integrated into the Steem community.
Steem is a real cryptocurrency which can be exchanged for Bitcoin or any other currency including US dollars and other fiat currencies.
CTP Has Created Its Own Steem-Related Token
In addition, members of the Steem community can create their own crypto currencies on top of the Steem blockchain. ClickTrackProfit has created its own Steem-related CTPToken.
When you post content on the CTPTalk blogging platform, you will earn CTPTokens plus a small amount of Steem.
All you have to do is to join ClickTrackProfit (CTP) and then sign up for a Steem / CTPTalk account. (Simply follow the step-by-step video training on the CTP dashboard.)
Then you can start to get paid to publish blog posts and video content. You also get paid for "upvoting" other members' content and for posting comments. In short, you get paid for engaging with members of the community.
Pay For Business Products and Services with CTP Tokens
Because ClickTrackProfit is an Internet marketing community, there are a lot of members who are website owners in the traffic generation and business-to-business niches. You can use your CTP Tokens to purchase products, services and upgrades from them using the Fire-Pay payment processor.
My own website, for example, EliteDownlineBuilder.com is part of the ClickTrackProfit ecosphere. I have had Fire-Pay installed on my site and can now accept payments in CTP Tokens. Woohoo!
Here's an infographic that clearly explains how you can use CTPTalk to cover all your Internet marketing costs once and for all:
David Hurley
#InspiredFocus