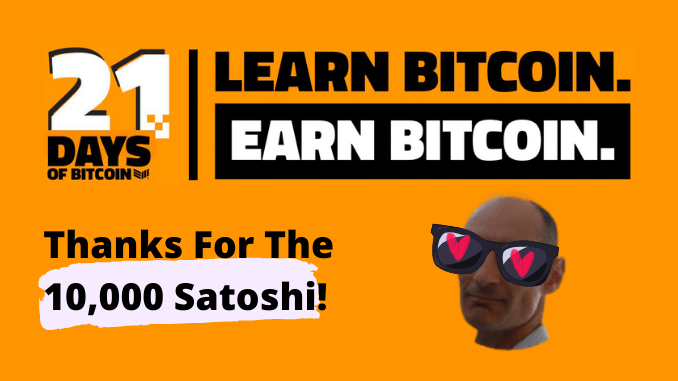 Got an email from 21 Days of Bitcoin this morning telling me I'd won 10,000 satoshi for referring 25 people to their site. Okay, it's not like winning the jackpot in the national lottery, but I was still chuffed, as you can see in the video:
Here's the email I received from 21 Days Of Bitcoin: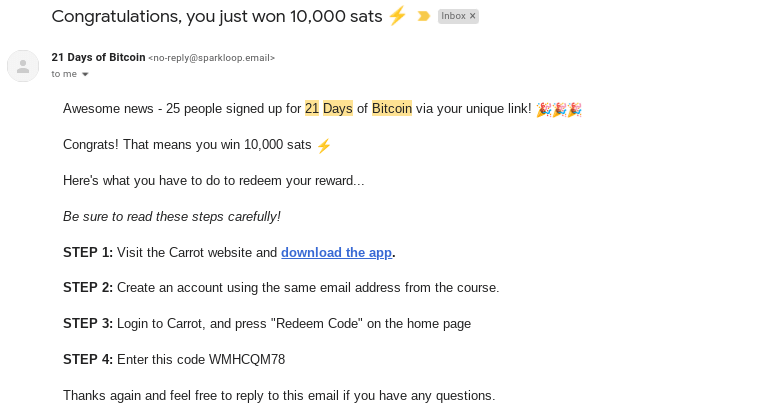 21 Days Of Bitcoin: Get It, Set It, Forget It, Get Satoshis
Thing is, I'd almost completely forgotten about 21 Days Of Bitcoin. All I did was to make a video and a blog post, and put an email letter or two into my free Beginners Crypto Course and leave it at that. Sweet how these things just keep delivering for you long after you have forgotten about them!
Now 10,000 satoshi isn't enough to retire on just yet. Right now it's worth around $5, or will be if Bitcoin can head up a wee bit more to the mid 40k range. It is only the latest in a trickle of rewards that 21 Days Of Bitcoin has sent me. Here's are my sharing rewards so far (next target, 15,000 satoshi and a t-shirt!):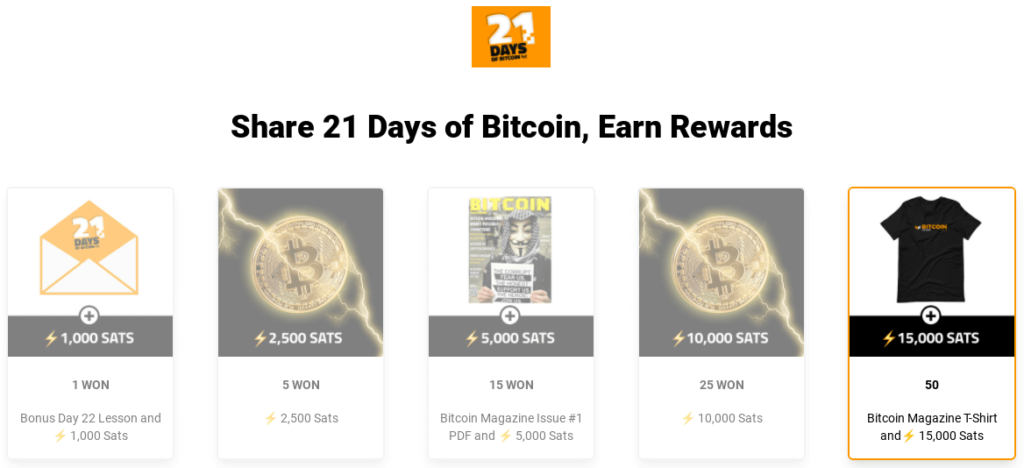 Click here to enroll in the FREE 21 Days of Bitcoin course by Bitcoin Magazine.
Join my free Beginners Crypto Course ​for more crypto tips and tricks.
David Hurley
#InspiredFocus​