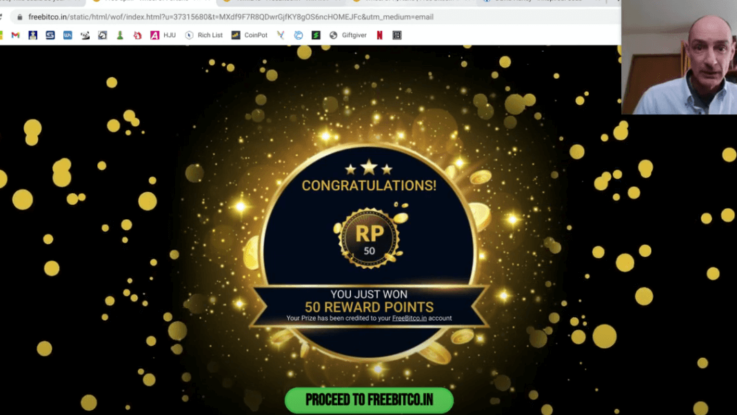 Gotta love FreeBitcoin! FreeBitcoin offers five easy-peasy ways for members to earn free satoshi every day. And who wouldn't want to accumulate satoshi for free when we see Bitcoin hitting new record highs every day (so far) this year!?
Okay, it's only 3rd January as I write this, but you get the idea.
Here are the 5 ways you can easily accumulte a bunch of satoshi on Free Bitcoin every single day:
5 Ways To Earn Satoshi On FreeBitcoin
1. click the blue button every hour to earn satoshi from the faucet.
2. Boost your hourly faucet earning rates by spending reward points.
3. Earn Satoshi, reward points or other prizes on the daily prize draw link in your email inbox.
4. Earn satoshi commissions on your referrals' activities.
5. Earn 4.08% per annum on your Bitcoin stash.
Oh yes, I forgot about this one:
6. Earn an extra 25% on interest earned by your referrals!
Interest is paid daily to your account, which means you will quickly start earning compound interest on your satoshi! So that's yet another way you can see your Bitcoin stash grow every single day that you keep it deposited at FreeBitcoin!
I'm currently earning several hundred satoshi a day like this. 🙂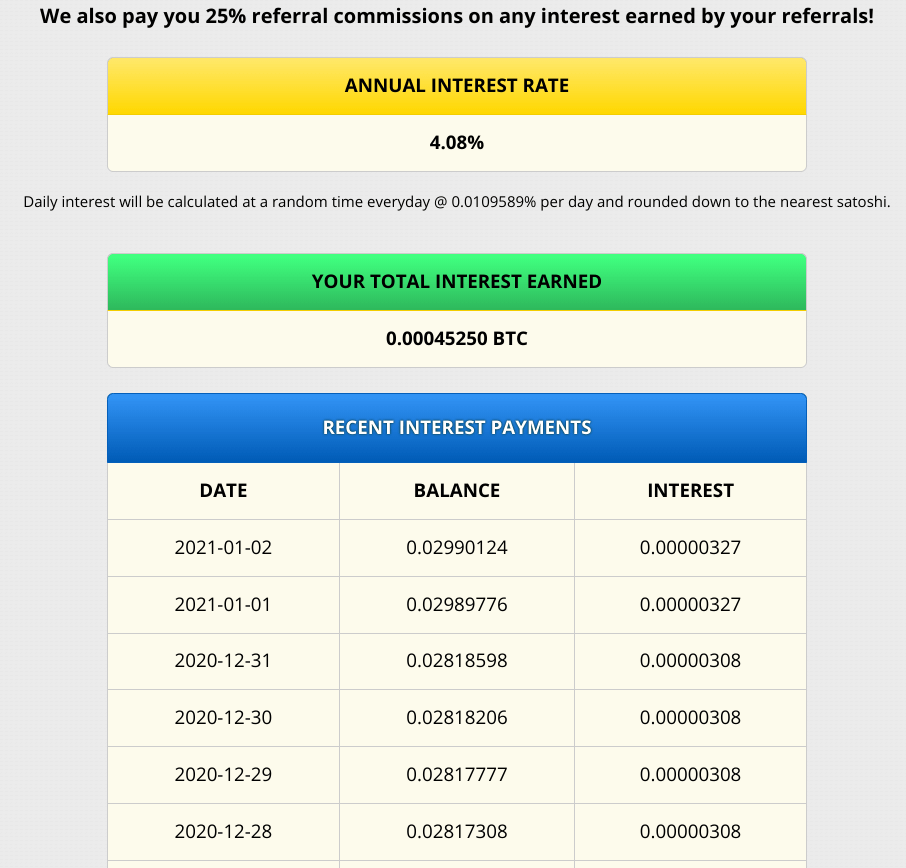 Sign up for your free FreeBitcoin account and start earning Bitcoin satoshi from today!
Looking for a more dynamic way to trade bitcoin? This is what I use:
Any questions about how to start earning crypto? Post them in the comments!
All the best,
David Hurley
#InspiredFocus